Lapis Lazuli Seed of Life Hexagonal Faceted Back [Eye Am Royal]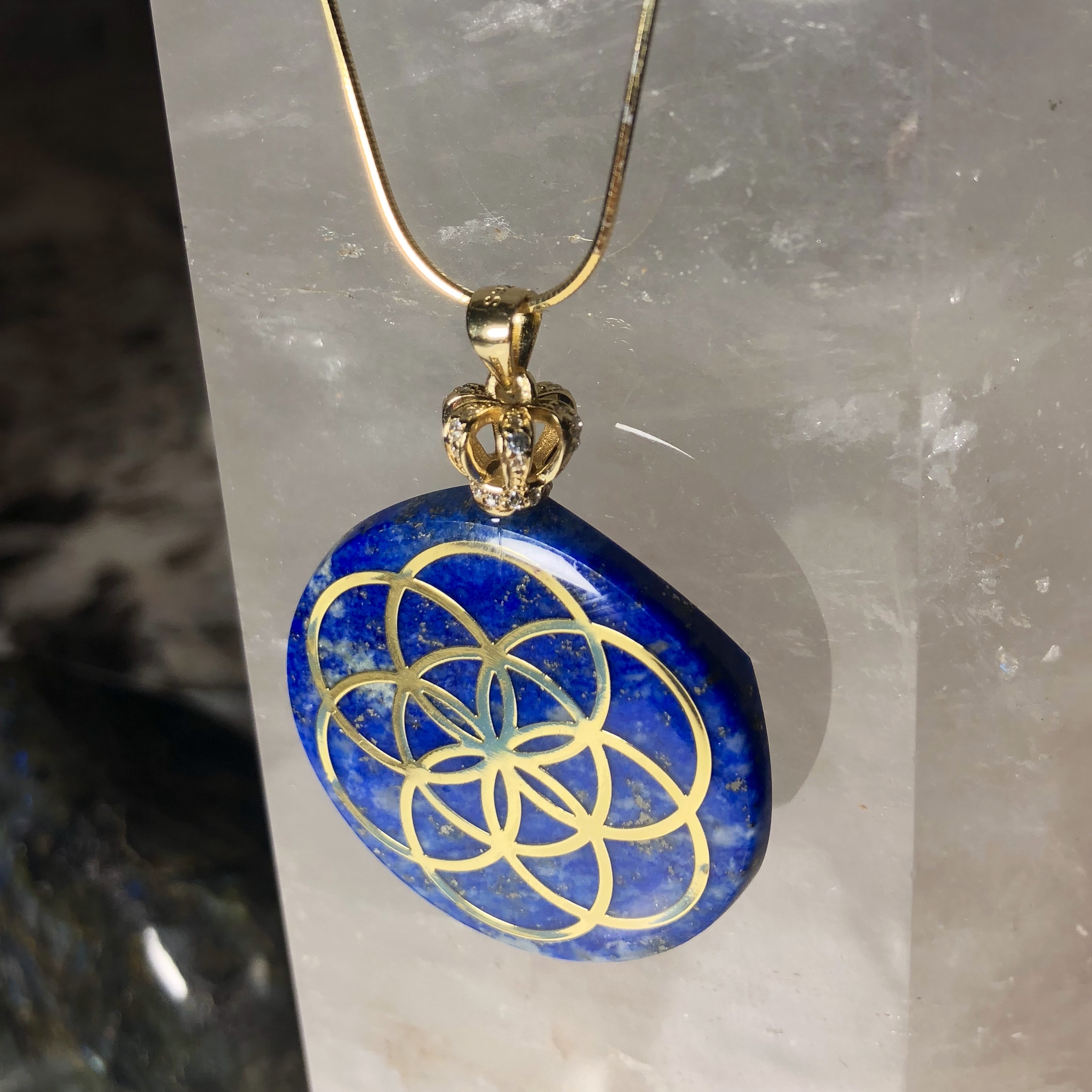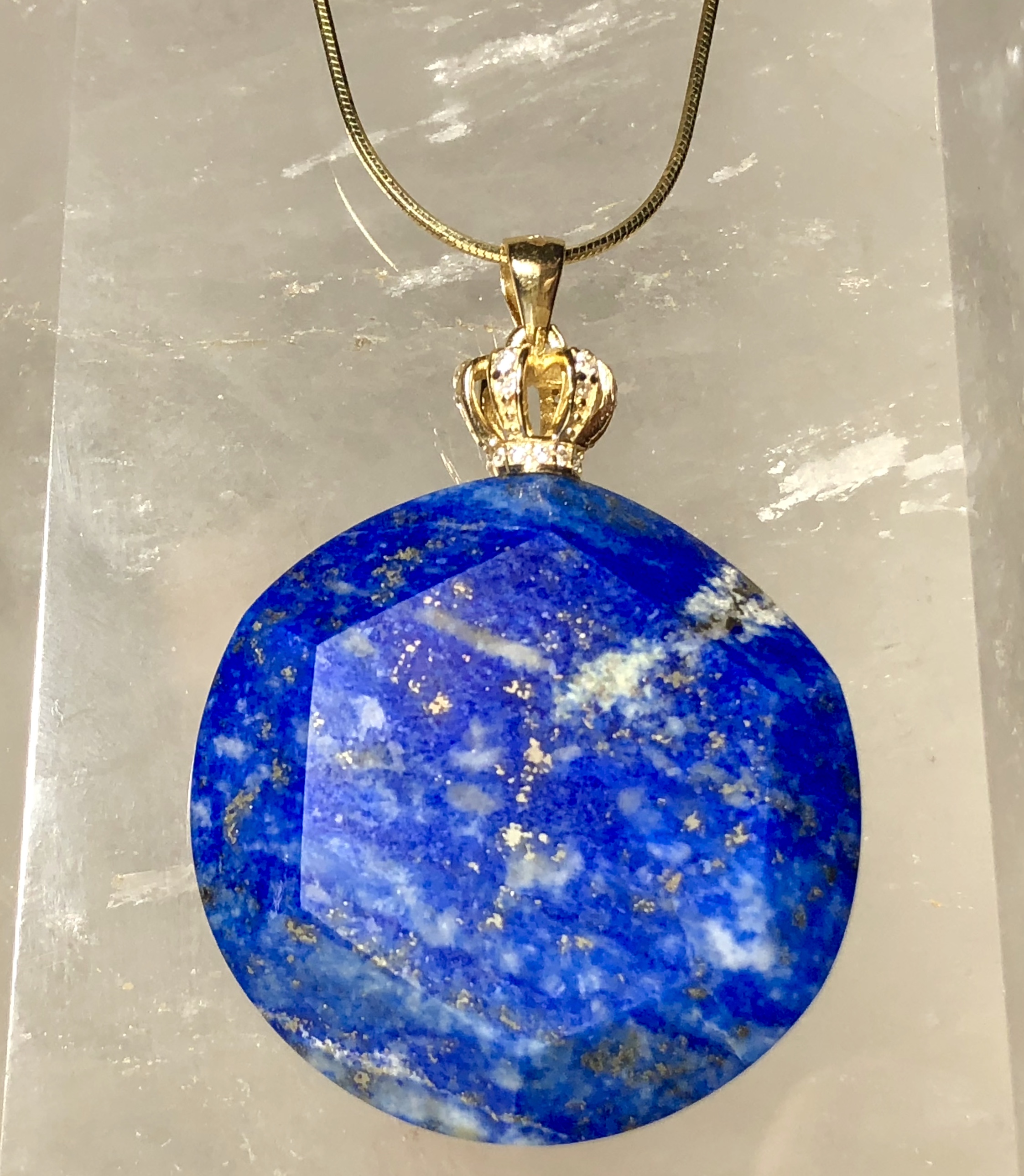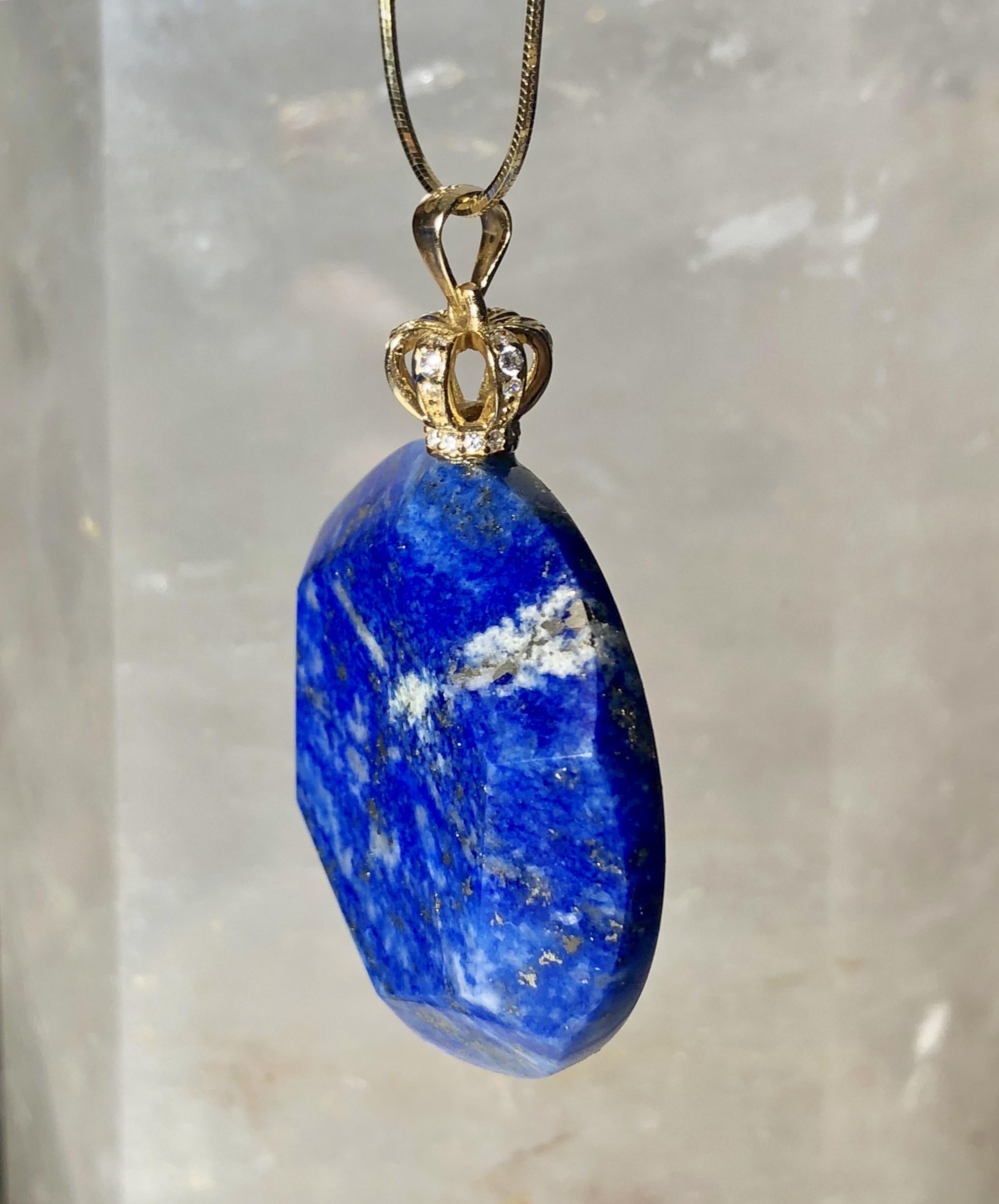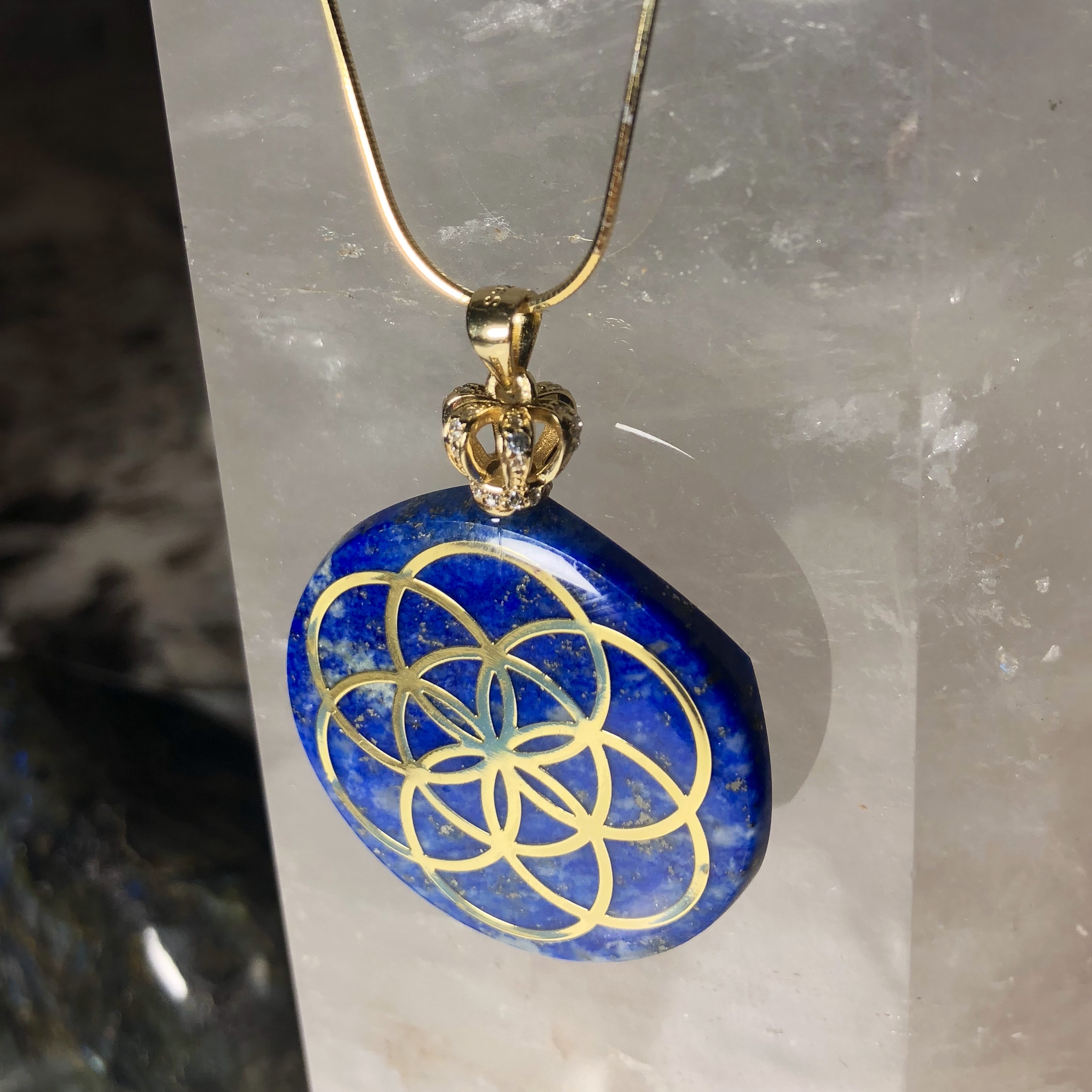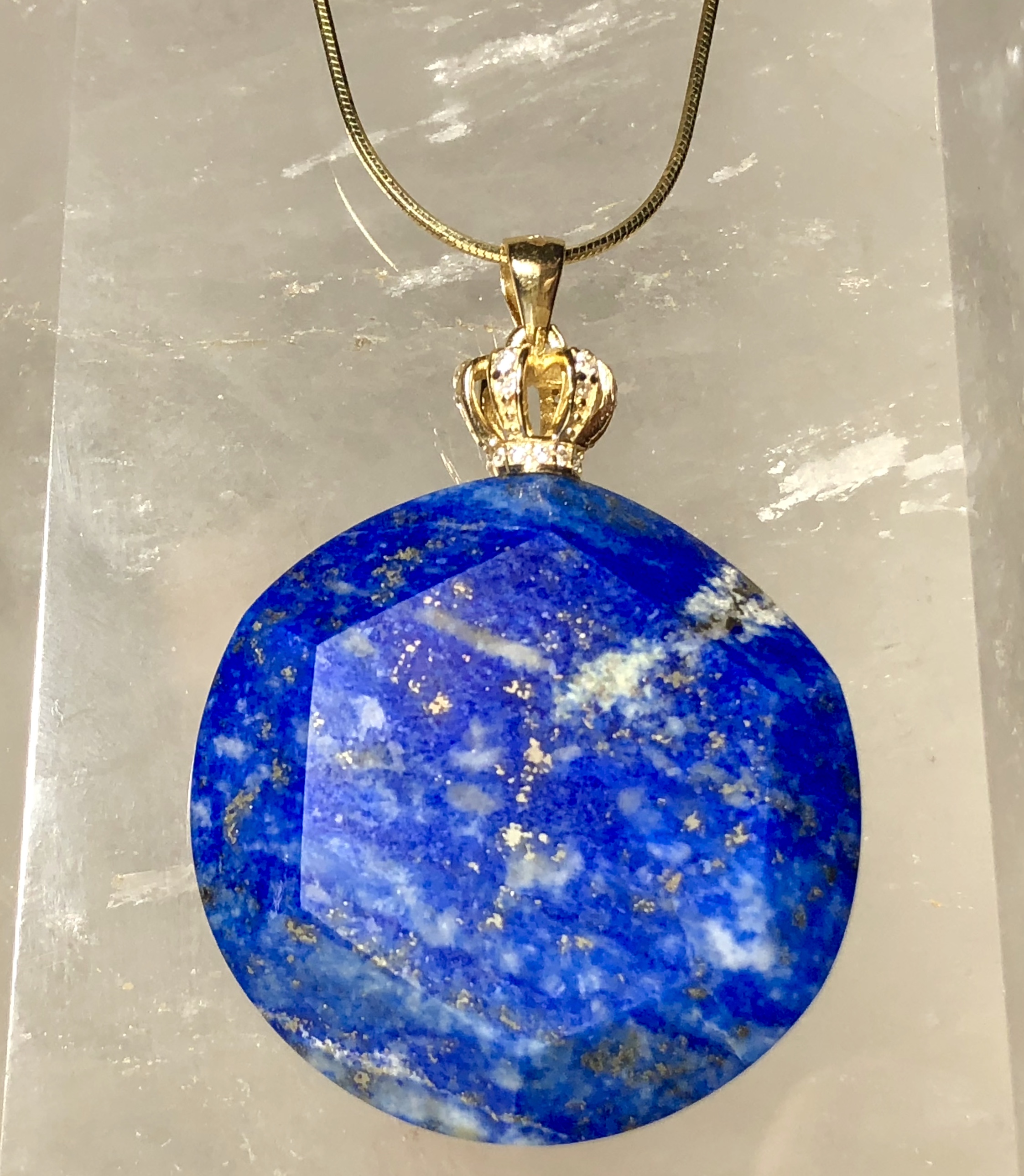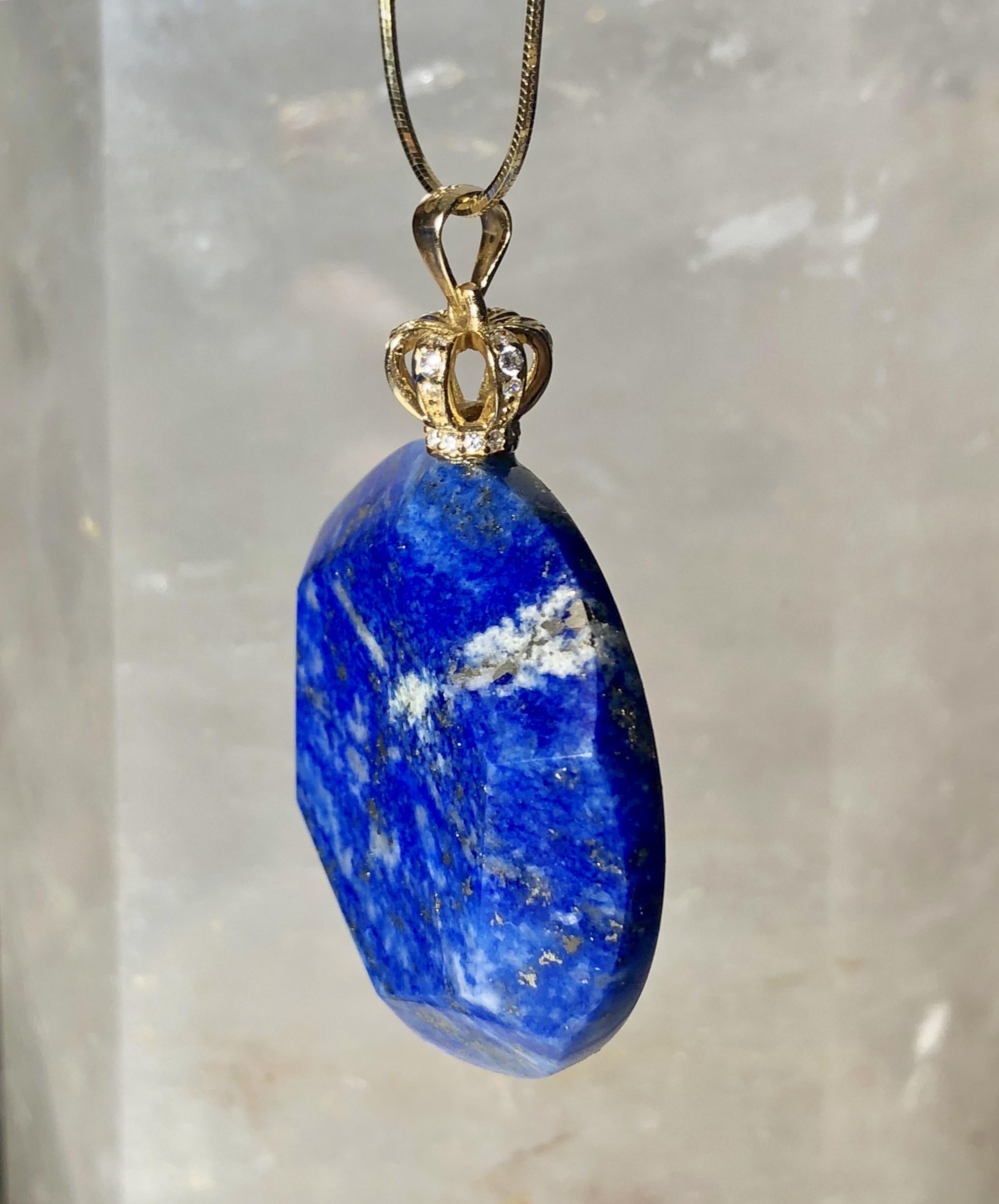 Lapis Lazuli Seed of Life Hexagonal Faceted Back [Eye Am Royal]
This vibrant Lapis Lazuli pendant was cut, shaped, and polished by hand.
Size: 1 3/8 inch
Necklace: 22k gold plated 925 sterling silver snake chain (1mm)
Length: 18"
A stone of truth, Lapis Lazuli encourages honesty of the spirit, helping to bring awareness of the soul and your spiritual purpose in life. It encourages self-awareness, allows self-expression and reveals inner truth, providing qualities of honesty, compassion and creativity.
Ancient Egyptians revered Lapis Lazuli as a stone of godly importance. The Lapis Lazuli we used to create this pendant is from Afghanistan. The only source of Lapis was Afghanistan and reached Egypt along trade routes.
The Egyptians appreciated Lapis Lazuli stone due to the associations they had between its dark blue color with the night of the skies and the gold pyrite flecks that reminded them of the stars. In other words, an image of the heavens.