Purple Fluorite Gold Plated Seed of Life Pendant + 24" Chain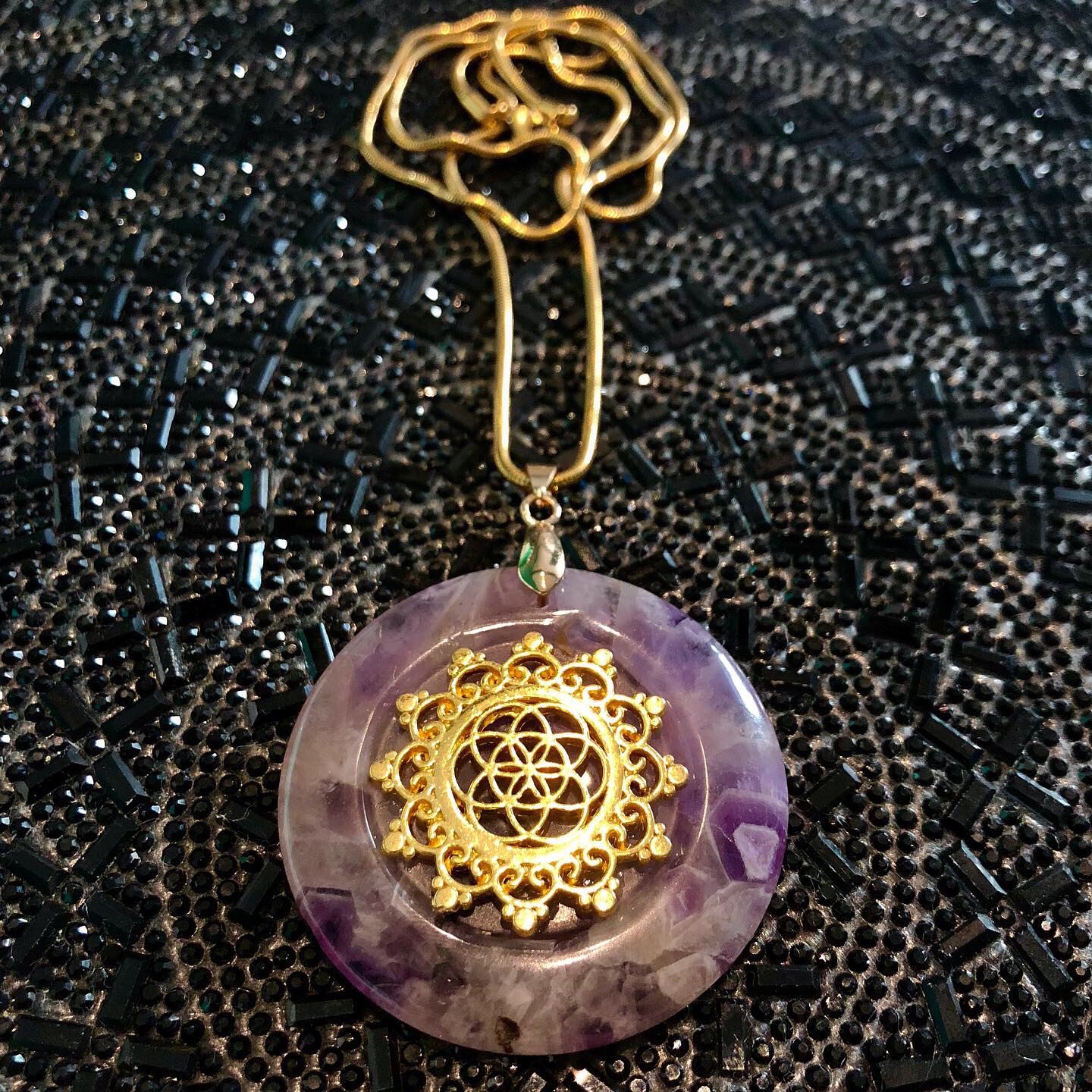 Purple Fluorite Gold Plated Seed of Life Pendant + 24" Chain
This vibrant Purple Fluorite pendant displays a Gold Plated Seed of Life.
Size: 1⅞" in diameter
Necklace: 2mm, 24 inch gold plated chain.
ONLY 1 AVAILABLE!
Fluorite represents the highest state of mental achievement, boosting aptitude and discernment, the absorption of new information, and helping one work through complex issues. Purple Fluorite is the most peace-giving of the Fluorites, dedicated to the devotional aspects of the mind that connect with Spirit.

The Seed of Life represents the seven stages, steps, or days of creation (7 circles). The continuation of the "seven-day" creation process looks like the successive division of cells in a fertilized egg until there are seven cells or circles overlapping one another creating the perfect flower-shaped Seed of Life pattern. The Seed of Life can be worn as a symbol of blessing and protection.